When all else fails,
it's time to look at your hormones

.
We've all been there at one point or another.
We want to lose weight but can't, and it seems like the extra kilos also create a domino effect on our lives – depression, low self-esteem, stress, skin problems.
We remember a time when youth used to solve all those problems. . . but now? Not so much.
When you eat all the good foods, and you focus on exercising every day, but still aren't seeing results, a hormone imbalance may be the culprit.
And on top of the resistant, stubborn weight, you probably also experience one or more of these:
Night sweats
Hot flashes
Fibroids
PCOS
Ovarian Cysts
Heavy or irregular periods
Mood struggles
Brain fog
Loss of concentration
Acne/Psoriasis/Eczema
Thyroid issues
Lack of libido
Constant fatigue
What if You Could Feel Amazing Again?
Imagine waking up feeling rested, light on your feet, and ready to take on the day without hormonal hell…
Balance your mood and improve the way you feel!
Enjoy incredibly filling, flavorful, and energy-boosting meals!
Reclaim your body and start to feel like yourself again!
Welcome to your new life! 
Introducing the …
21 Day Hormone Detox

Seize this moment, you have an opportunity to…
★  Start enjoying meals without pain and discomfort accompanied by indigestion, inflammation, and irritation of the gut.
★  Reward yourself with a huge menu that includes more than just vegetarian or vegan dishes.
★  Provide healthier habits not just for yourself, but your family as well.
★  Fire up your metabolism for maximizing your hours so you get more done in less time without feeling exhausted.
Are you ready for everything to change for the better?
I know you can do this, but it's up to you to get the results you've been wishing for.
Say 'YES' today!
No more excuses, it's time to make a real commitment to yourself and your body. Rid yourself of the toxic excess that is stuck within your bloodstream and your fat cells.
As you move through your 21 Day Hormone Detox, I know you'll feel amazing in NO time!
If you're waiting for the perfect moment, you'll be waiting forever.
You'll never have to order out again, I'll teach you how to buy the right things and make shopping for good, delicious food that much easier!
Discover and gauge your hormone health with the in-depth questionnaire to customize your experience and get the best results imaginable.
Learn more about your endocrine system, think of it as a simple refresher course because when you empower your mind –– you power up your body.
You aren't the first person to struggle with diet and hormonal disruption, and you won't be the last! Every day I meet women, just like you, who often find themselves crashing in the afternoon. They're exhausted, grouchy, and they just can't seem to get it right when it comes to getting enough energy through sleep.
Nothing is more frustrating than when you truly want to make the necessary changes to your life and your diet, but you don't know how. But, with the right tools and the best know-how, it becomes a completely natural part of your day to day routine. It'll be EFFORTLESS!
Stop wasting time dreaming about feeling good and take action NOW.
Stop living with digestion inflammation and discomfort NOW!
Don't you want to take back your life?
My name is Dana Dinnawi, and I'm a certified health coach through the Institute for Integrative Nutrition and I help women reverse their hormonal symptoms naturally using food and lifestyle design.
Over the past 18 months I felt things start to shift in my body… changes I couldn't explain. And it felt like my daily habits just weren't working anymore.
My weight started to creep up (AGAIN), even though it's been stable for the past 5 years through clean eating alone.
It never occurred to me that it could possibly be my hormones and I'm a health coach!
Because I ALREADY EAT super clean and I lead a healthy lifestyle, and I didn't have any of the "classic" perimenopause symptoms: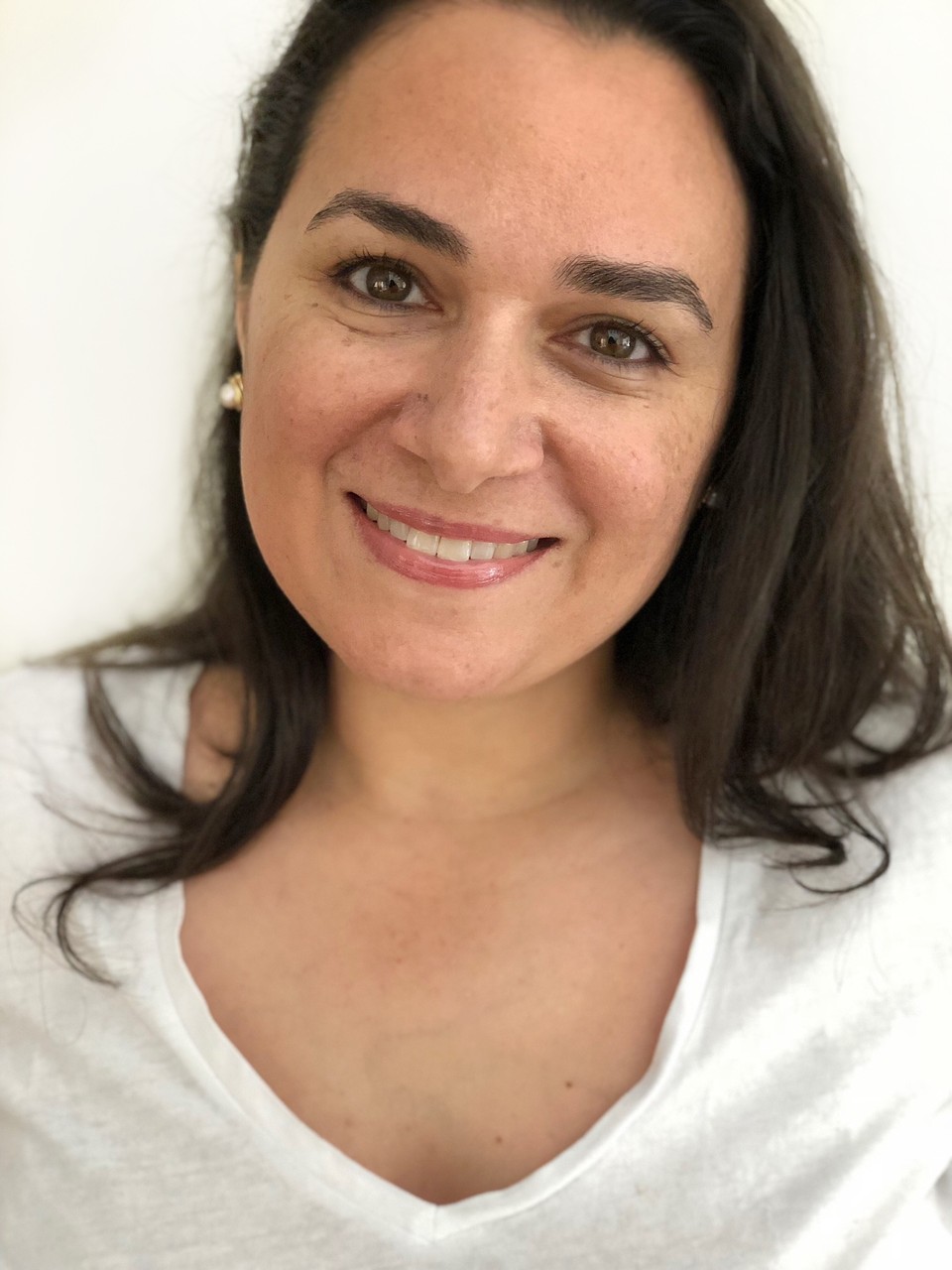 My period is ridiculously regular.
I don't have cramps.
I don't get PMS like I did in my 30s (pre clean-eating).
I don't get moody or weepy.
I don't binge.
I sleep well.
I use all-natural beauty products.
I don't have chronic acne or any breakouts.
My workouts weren't the best, but a few days a week at least.
I tweaked my eating; I would do a 3 day juice cleanse here and there and still nothing. Not one gram.
I literally reached a point where I was at my wit's end.
But then I started getting night sweats. And like most women, it didn't register at first that these were "night sweats". I thought maybe the AC wasn't on high enough that night; or the covers were too heavy; or I should've worn lighter pajamas.
So I paid attention. And I discovered a pattern. The night sweats would start around the time of my ovulation and occur intermittently until my period came. I wasn't sure yet what triggered them and to add to the mystery, some months they only happened once and some months they happened night after night.
I also discovered I had fibroids.
And fibroids are a DEFINITE sign of a hormonal imbalance, specifically estrogen dominance.
And because I follow a holistic approach to health, and I don't resort to meds, I had to learn how to bio-hack my fibroids; the estrogen dominance and the night sweats.
It took several months of trial and error, but I'm now completely symptom-free.


So, of course, I want to show you how to do this too:)
Because it's not "normal" or a "given" that this next stage of our lives should be difficult or uncomfortable.
There is so much information on the web and around the world regarding food. It's easy to feel intimidated and defeated before you even start. Don't get discouraged, you're not competing with anyone! Work at your own pace, and feel free to ask questions, I'm here to help you.
So, when should you start?
The hardest part of getting healthy for most people is the beginning. The idea of restricting yourself feels like a terrifying commitment. In our minds, we can sometimes compare it to:
Giving up your freedom, but you aren't! Every time you drink a soda or consume something that has white grains or sugar, you become more and more addicted to it…that is giving up freedom.
Going against what we're taught, because people aren't comfortable with change. Sure, it's easy for friends and family to criticize or poke fun at your choice to start removing certain foods. However, later on they'll be asking why your skin is glowing, and how you were able to go down a jean size.
Giving into a fad…look, I get that there are a million diet schemes out there. This isn't one of those though, you aren't going to lose 20 pounds in 7 days or go on a lemon-water fast.
You're going to get real, timely results, just as long as you stick to the program.
Next Round Starts on October 1st, 2023.
This is a ONE-TIME purchase. The group starts and ends together and because this is a digital program, your purchase is non-refundable.
I got my period without the usual daunting symptoms. Just had minor stomach pain… so amazed! Also, I haven't suffered a migraine since the 2nd day of the cleanse… that's a huge thing!
Thank you for making me more powerful and mindful on all levels. It's been a struggle but I every day I feel more empowered. Once I start to realize this power, there is no looking back.
I know it is funny but wanted to share this with you all. I have this pair of jeans that I used to wear all the time before I got pregnant 5 years ago. They haven't fit since then. They didn't even get past my knees.
I kept them as a reminder that I need to be that version of me again.
Today, I tried them on and they went all the way up my thighs (it was impossible before) but the button won't close yet. But I'm thrilled. I literally jumped for joy because I only have few more steps to get there and close this button!
Today I got my period to my surprise I got it without any symptoms! I'm not irritable, not nervous and no cramps… just a very minor one, not the usual.
What Will You Get?
A full 29 page Guide on the Hormone Detox that includes extensive information on Detox 101, Liver Congestion, Endocrine Disrupting Chemicals, Estrogen Metabolism, and plenty more. Conquer your mood swings, curb fatigue, and eliminate the night sweats that are accompanied by hormonal disruption.
Eat & Don't Eat Foods List We all know deprivation diets don't work in the long term, and hormones are a long-term challenge. For this reason, I created a list that provides an endless variety of delicious, nutrient-dense options based on the research from leaders in the field. Don't be surprised if you start to notice a difference within a few days!
The 60+ Amazing Recipe Guide Includes mouthwatering, vegetarian and omnivore, all-family style recipes that are hand-crafted by a professional chef that you can prepare on your own. I know you'll be pleasantly surprised when you try these!
2 Sets- 3 Weeks of Meal Suggestions & Shopping Lists for Vegetarians AND Omnivores, because everyone is different. Even if you don't want to eat vegetarian meals all the time, you have other options to fall back on. There are probably a few "safe zones" that you like to stick to in the grocery store so that you can get in and get out. These versatile recipe options allow you to shop comfortably without getting overwhelmed.
A Food Diary Is essential if you want to make a real change, we all know that any restrictive diet requires discipline and processes. This Food Diary will keep you accountable!
Facebook Group Access:

Join other people who are going through the same journey as you.

A DAILY email from Dana to keep you on track.

Daily Group Zoom Sessions. for 3 Weeks: 

These will be recorded and available for replay in case you can't make it live.

Ongoing Support:

2 Months of ongoing support inside the Facebook group once the initial 21 days are finished, for a total of 3 months of support from Dana.
My energy levels are back and my skin looks better than ever.
Thank you, Dana! This program really works! I was only on day 6 and my period started showing some signs and since yesterday I have it as usual. I thought I was menopausal but it seems that my liver was just exhausted from yo-yo Keto dieting.
Next Round starts on October 1st, 2023.
This is a ONE-TIME purchase. The group starts and ends together and because this is a digital program, your purchase is non-refundable.
Frequently Asked Questions
Are "Online Programs" effective?
Absolutely! In fact, you'll be getting more content based on the latest research, step-by-step instructions and invaluable personal support than working with conventional practitioners such as nutritionists or dieticians.
You don't have to drag yourself through the traffic, sit in a nutritionist's waiting room for an hour, only to get a 10-min weigh-in and consult, then walk out with a cookie-cutter boring meal plan that you have no idea how to integrate into your current routine and lifestyle.
You don't have to figure it all out on your own for the days or weeks between appointments with no help or support available – you can just hit reply to any emails from me and I'll answer your questions within 24 hours.
You don't have to endure old-school "chemical diets" or "calorie counting plans" that don't take into account your bio-individuality and lifestyle preferences.
What if I'm under 45 and not in perimenopause yet?
If you have any of the symptoms I've listed above, these are signs that your body and hormones are starting to struggle so this program is just the answer!
My periods are regular, but I still have crazy symptoms like acne and night sweats. Can this help me?
Yes. Usually how regular or irregular your periods are can be the last symptoms of perimenopause to appear. But acne and night sweats are clear symptoms that your hormones are starting to get imbalanced and this program will help to clear those up.
When is the best time to start this program? For example, should I need to wait until the beginning (or the end) of my period?
No, you don't need to wait for the beginning or the end of your period. You can start now! Let's reset your hormones so your next period isn't miserable.
Is it normal to be moody or have tender breasts before or during my period?
It's normal to feel a few, mild signs that your body is getting ready for menstruation. It's not normal to have symptoms that overtake your life and daily routines. Ideally, you should feel as little as possible, and that's what we do in this program.
Will I be starving?
This program is not about starving or depriving you, and it's not about counting calories. You'll get recipes for breakfast, lunch, and dinner — and even snacks in between.
Each delicious recipe is created by a fabulous chef designed to nourish your body from the inside out and ensure you feel satisfied with every bite.
Can I still workout?
Please do! If you feel tired, exercising can help restore your energy. During this program, you'll be eating protein and drinking plenty of liquids so you don't have to worry about dehydration or losing muscle mass. If you've been exercising regularly, there's no reason to stop!
It is important to note that, whenever you change your diet your body changes as well. Please talk to your doctor if you have any specific concern about your health.
Am I only going to be drinking juices or smoothies?
No. While there are juices and smoothies for you to choose from in the recipe collection, you'll also be eating salads, soups, and even desserts that are delicious and nutritious, while supporting your body to eliminate toxins safely and naturally.
Which proteins will I be eating?
You'll start with plant-based protein and move onto animal-based proteins. The progression will be listed out clearly in your recipes and suggested meals. There are so many "clean eating protein sources" to choose from, I guarantee you won't get bored with your options!
I'm already gluten- and dairy-free. How can this program help me?
Many people who eat clean can still benefit from an elimination diet. Changing up our foods gives the digestive system time to rest and reset, which can be helpful for anyone — regardless of your current eating habits.
You're on this page for a reason. Something isn't working for you. This program can help.x
What side effects might I experience?
Some participants go through this program and feel nothing but energized, while others may feel tired or light-headed at first as their bodies eliminate and release stored toxins.
The experience differs from one person to the next, and this program is designed with that in mind so you'll have access to all the tools you need to keep any unwanted symptoms at bay.
I have a known medical condition. Is this program still safe for me?
While this program is based on eating whole foods only, I recommend you consult your physician before beginning this or any program.
What else do I need to know?
This is a 1-time purchase.
We will start and finish as a group.
Because this is a digital program, there are no refunds.