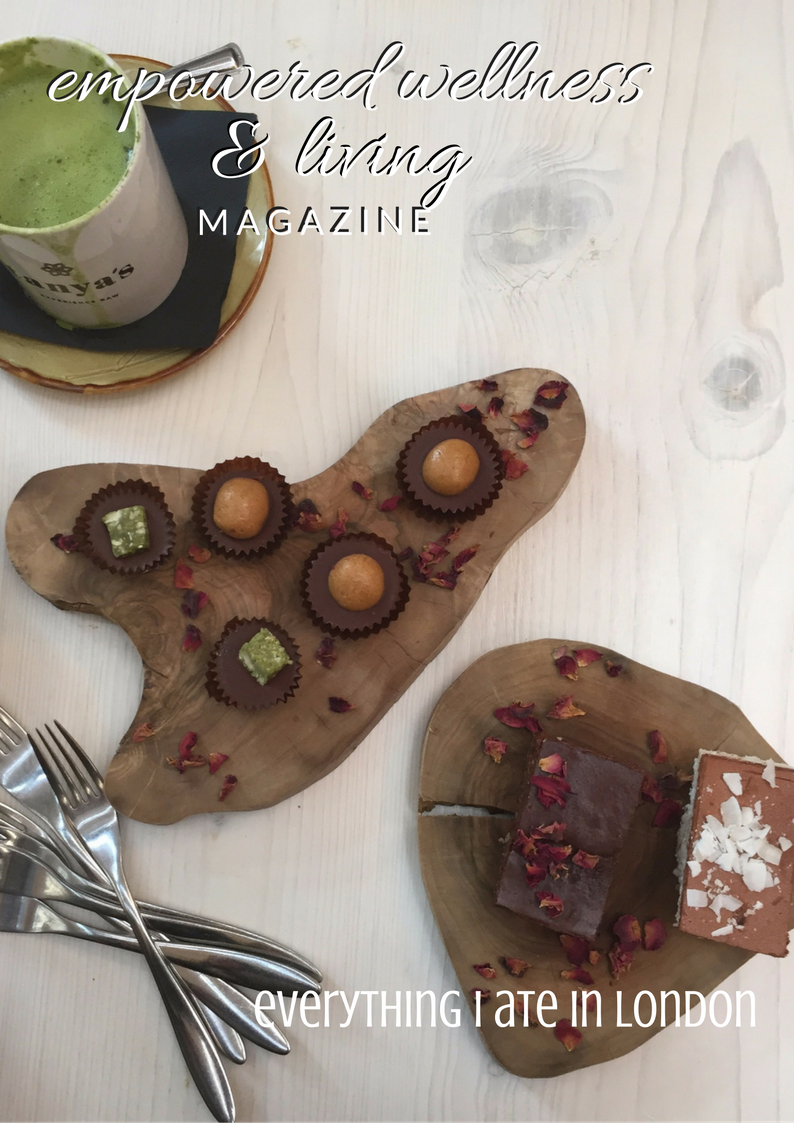 Editor's note
Over the years, I've discovered that one of my non-negotiables in life are travel and continuous self-development, (which I think, are really the same thing!).
If there's a self-development course or workshop somewhere on the planet, I'm going to be there. Last week I went to London to visit my daughter who studies there and I attended a 2-day workshop by Tony Robbins and Jason Vale.
For those of you not familiar with these two, Tony Robbins is a mammoth of a man (literally. He's 6 feet 7 inches, or 2 meters tall) who has transformed the lives of MILLIONS of people around the world. He is an entrepreneur, best-selling author, philanthropist and a Life and Business Strategist. He travels the world to help empower people everywhere to live their most authentic life. I managed to get a small video clip of him in "Change Happens In a Moment."
I'm not sure who I was more excited to see, Tony Robbins or Jason Vale! Jason Vale, or the JuiceMaster, was my first introduction into the world of healthy eating about 6 years ago. It all started with a 7-day juice cleanse and my first-ever juicer and I've been hooked every since. Not a day goes by that I don't have at least one green juice. I haven't done a full-on juice cleanse in awhile but seeing Jason live, which was INCREDIBLE, inspired me to come back and go for it. Plus I needed a bit of cleansing after all the delicious food I ate! If you're curious about juicing, then read all about his 28 day Super Juice Me plan.
Of course, no trip is complete without food! I'm always on the lookout for healthy eats, especially desserts, but I also have a few not-so-healthy staple favorites I won't give up. And so many people always ask me how I REALLY eat. Or don't believe that I can travel and still eat healthy. So this week, instead of our usual weekly recipe in Make, I'm showing you Everything I Ate in London for the lowdown!
Joining me on my food adventure was food stylist and recipe developer Sarah Khodeir, of Granville Street Egypt. Sarah is the creative force behind all of the beautiful food photos you see on my website. Sarah and I are collaborating on a couple of exciting projects–See Creative Workshop— and I can't wait to release more details soon!
Enjoy the issue!!
Dana
Many people ask me what I eat every day–if I'm really "healthy" all of the time, and more specifically, do I ever "mess up?" When you work with me, you'll discover that there's no such thing as "messing up." I always tell my clients: any time you eat, whether it's optimally healthy or not, it's […]
Awaken The Giant Within: How to Take Immediate Control of Your Mental, Emotional, Physical and Financial Life by Tony Robbins "Are you in charge of your life? Or are you being swept away by things that are seemingly out of your control? In AWAKEN THE GIANT WITHIN, Anthony Robbins, the bestselling author of UNLIMITED POWER, […]
I am a mother of two teenage kids. The competition is tough, not only between the two of them but also with my husband and me when it comes to health, nutrition and working out. My son, who is my eldest, is a competitive swimmer and requires special nutrition to build — not only his […]
Here he is, the bigger than life Tony Robbins. "Here's what's really true. Change happens in a moment. The moment you say 'it's over' the moment you say 'I love you' the moment you say 'I do' the moment you say 'let's begin.' And when you say that, but you actually act on it. All […]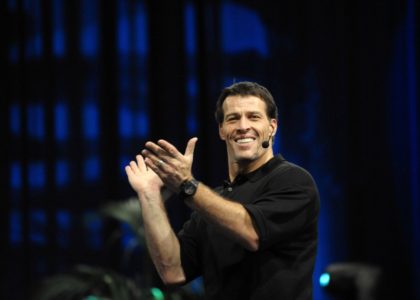 Spring is here, but what comes with it are those one-day heat waves and unpredictable temperature highs and lows. Common this time of year is the frustration of trying to figure out how to beat the unpredictability of the weather. Will today be hot, will it be cool? And weather forecasts are not much […]