Go Ahead And Eat!
28 Day Group Cleanse
Break the cycle of yo-yo dieting. Stop counting calories for good. Blast away those last stubborn kilos. Boost your energy and get ready to take on the world!
NEW!
28 DAY LIFETIME MEMBERSHIP PROGRAM
PAY ONCE, EAT CLEAN FOR LIFE
It's no secret that spending your whole life jumping from one diet to the next is NOT the answer to long-lasting weight loss or wellbeing.
You know that. You know that because you've tried every single diet out there, only to end up right where you started.
Or worse, you gained all the weight back, and then some.
The results those fad diets delivered were temporary at best. You exerted a tremendous amount of energy and willpower only to feel exhausted, hungry and frustrated.
That's because yo-yo dieting is not a complete, holistic solution. Deprivation – whether by cutting calories, fats or portions – is not a sustainable way for successful weight management.
I know. I know because I was there just a few short years ago.
I wasn't exactly UNhealthy, but I packed on several kilos that just wouldn't budge. It made me feel depressed and unmotivated.
I could hardly muster up the energy to get out of bed most mornings.
The highlight of my day was my afternoon nap (which says a lot about what my life looked like back then.)
The other highlight was my daily skinny latte.
If you're having a similar experience, I'm sure you're feeling frustrated and overwhelmed.
You're doing everything "right" and you've tried everything you can think of, yet it all seems like such a STRUGGLE.
You find yourself procrastinating and sabotaging yourself just when you think you've discovered the magic bullet.
You've had temporary success with short-term diets but still not getting the long-lasting results you really want. You always gain the weight right back, and sometimes more.
You're worried that you don't have any more willpower and if you don't find a solution soon, you might have to spend the rest of your life on the yo-yo dieting hamster wheel. Or worse, give up altogether and stay overweight, tired, and feeling old forever.
That terrifies you.
But you can change all that. Just like I did…
I discovered a way of "dieting" that didn't feel like "dieting" at all..and I have never used that word again.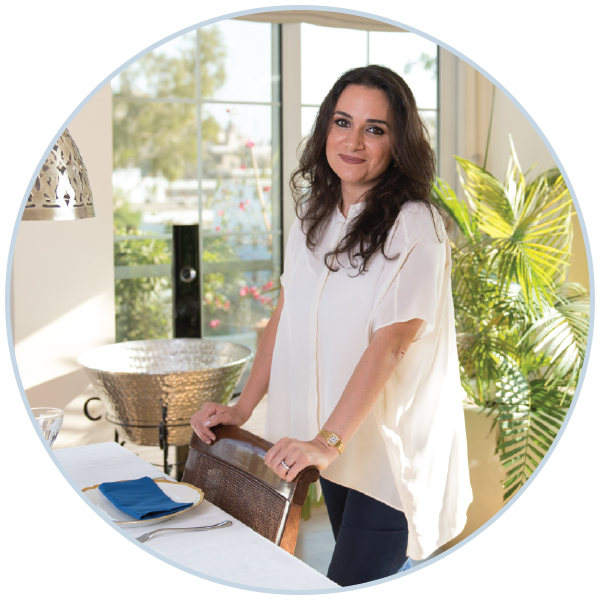 Not only did it turn my health around in just 10 days, but the results were also long-term and sustainable.
I remember how I felt when I slept deeply for the first time in years. I woke up without pressing the snooze button and actually felt HAPPY to be awake!
Over time, I grew too slim for my clothes.
I no longer had to nap in the afternoon.
I no longer needed my morning skinny latte to function.
It was as though someone turned the lights on and my world flickered back to life.
Now I get to eat delicious family-friendly meals that give me energy throughout the entire day.
And I get to indulge completely guilt-free without packing on the kilos.
As I became a certified health coach through the Institute for Integrative Nutrition, I knew I had to create a program that's accessible and affordable so more women can benefit from this approach to Empowered Wellness.
How would you like to…
Get out of the cycle of yo-yo dieting?
Be free from emotional and compulsive eating that leaves you frustrated and tired?
Stop counting calories ONCE AND FOR ALL?
Introducing the
Go Ahead And Eat! 28-Day Group Cleanse
Cleansing is not something that will leave you deprived, hungry, and homebound.
Instead, it's an opportunity to…
Uncover hidden food sensitivities that are sabotaging your weight loss efforts so you can lose those unwanted kilos once and for all
Boost your energy and mental clarity so you can wake up refreshed everyday and ready to take on the world
Put an end to mood swings and experience the world in Technicolor
Improve your digestion and get rid of mystery bloat that is not only uncomfortable but also makes you feel unattractive and sluggish
Purge your body of toxins, which could be the root cause of various aches and pains
Discover which foods fuel your body and which ones leave you tired and foggy so you can make informed and empowered food choices for the rest of your life
I want every woman to experience the feeling of pure energy radiating from within.
I want every woman to get rid of exhaustion and that feeling of being "sick of feeling sick."
I want every woman to go back to enjoying food instead of being afraid of it.
I want every woman to feel grounded, alert and EMPOWERED.
Ready to start? Join now FOR LIFE!
You can take charge of your health and say YES to a more vibrant life now!
We begin as a group on June 14, 2019
Sign up now!
"Best thing I've done!
I've detoxed and applied the principles. I've discovered many new allergies as well as confirmed older ones. I know what bloats me. I know how my body will react when I slip and I know what I need to do to get back on track! Program is great!"
– Wajeeha Husseini, 43
"Every day, a light bulb in your being turns on. It's so worth it; so amazing. One day you feel more focused, and then you have more energy, and then any pain you have disappears, and it goes on and on. It's truly mind boggling."
– Amina Rashad, 43
Hit the Reset button for your health and your life.
When you join this 28-day ONLINE group program and experience the transformation from the comfort of your own home.
You'll get emails with download links and instructions, receive program materials in electronic format, and get 24/7 support through our online community.
In this program, you will get:
Cleanse Guide: a step-by-step manual showing you EXACTLY how to cleanse in a safe and natural manner.
Vegan and Paleo/protein recipe guides packed with recipes that are gluten-free, sugar-free, dairy free, family-friendly, and chef-created to keep you feeling satisfied all day long. You get meals, snacks and desserts!
A Shopping List by Phases to make trips to the supermarket or online shopping super simple, and prepping, preparing, and cooking a breeze. I tell you what to buy and where to buy it.
Daily emails from me to teach you and keep you engaged.
A simple-to-use food diary, so you can track how you're feeling physically, mentally, and emotionally throughout the entire 28-day program.
A private facebook group for daily support from me and a thriving like-minded community of people to motivate and support you throughout your journey.
Updated recipes every season, every year so you always have fresh and exciting food to beat "diet" boredom.
The change was more than I aimed for and here I am hooked to it, I am green juice and smoothies addict.
I enjoy the easy and quick to prepare clean eating recipes and over and above learning how to take care of myself and put myself first when need be (which was something I lacked). I lost weight in the process and maintained it and this was never any easy task for me. I felt so energetic, lighter, happier, and generally feeling better about myself .. Working with Dana was not only about clean eating it was and is about leading a healthy lifestyle in every aspect of it mentally and physically."
– Hanaa Shaalan. 60
"Thanks Dear Dana for taking us back well this has been a life-changing experience for me on all levels. Dana is a very informed and educated nutritionist/ coach, I felt I was in safe and very capable hands and she was always there for us God bless . I got to do things in my kitchen and my self care never thought I would, some never knew existed. An overall wellness was my target, I got my self disciplined and conquered my cravings. I got to know what foods upset my body and interfere with my well-being."
–Pakinam Idris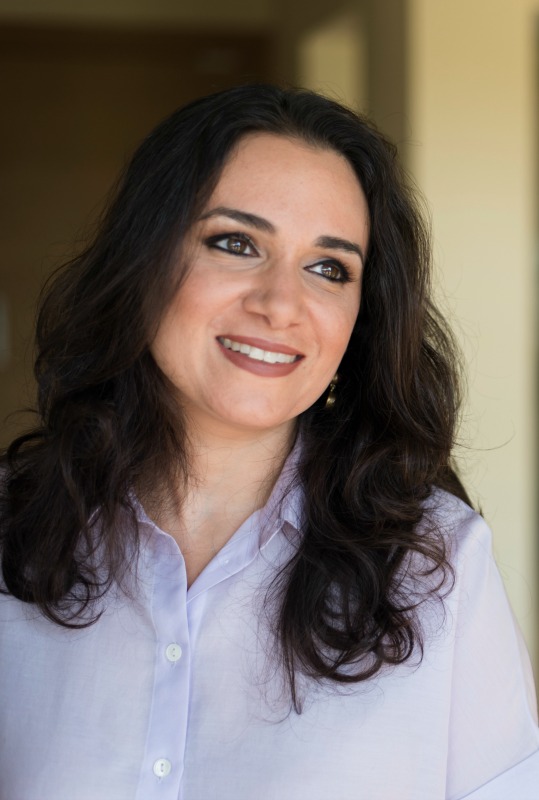 This is not just another "diet."
No more yo-yo dieting.
No more counting calories.
No more self-deprivation.
Nor do you have to drink copious amount of juice or survive on water and water alone.
Many of my clients tell me they can't believe how they were able to eat so much and still lose weight.
"Dana, are you sure I should be eating this much?" "YES!"
This 28-Day group cleanse is for you if:
You're fed up with yo-yo dieting and its mediocre results.
You feel stuck in a cycle of deprivation and emotional or compulsive overeating.
You're sick and tired of feeling sick and tired.
You've never experienced how a cleanse can help you lose weight, boost your energy and transform your life.
You often don't feel good enough to put yourself first on your to-do list.
You feel ashamed of and disconnected from your body.
This program is NOT for you if:
You're not ready to make a life-long change to your relationship with food. (There are no half measures here.)
You don't believe in the value of investing your time and energy in yourself.
"THANK YOU ‪Dana for giving us the tools to go on/continue this health journey with you!!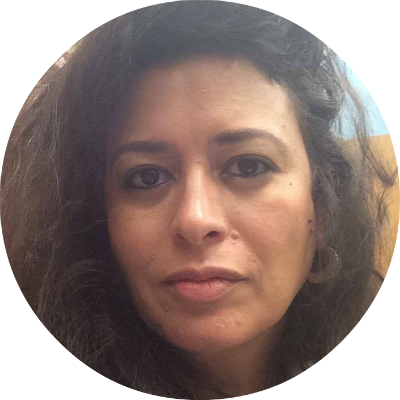 Dana's FB group, along with her daily emails are the most encouraging and motivating crutches that we all draw from and learn SO much from during the program. Her incredible grace and patience with all our questions and comments is unmatched- and best of all she truly wants us all to adopt a new awareness (and application) of our health and wellbeing!!!
Dana has a contagious passion that she💥wholeheartedly💥shares with us every day.

ALWAYS trust that Dana has our backs!! Chapeau, Dana, for introducing/reinforcing this clean, healthy way of life to us all!!"
–Basma A
"Hi Dana I don't know how to thank u as I told u before my fasting blood glucose dropped I lost 4 kg. And the most important thing is that you made us discover this amazing inner power.
Dana u changed our lives not only by eating much better but by feeling more self confident and happyyyyyyy."
–Amina Elshishini
What are you waiting for?

RAMADAN EARLY BIRD SALE!
You can take charge of your health and say YES! to a more vibrant life.
We begin as a group on June 14.
Note: It is important to consult your physician before beginning any new eating or exercise program. This is a clean eating program designed to teach you the difference between foods that inflame you and foods that fuel you. These statements have not been evaluated by the Food and Drug Administration. This is not intended to diagnose, treat, cure, or prevent any disease.