Light Up Your Life…
90 Day Master Mentoring
Online Group Program
Change Your Body Change Your Life
A one-of-a-kind experience that goes beyond weight loss, diet and exercise so you can finally have the energy, vitality and confidence to take on the world.
As a busy woman with many roles in life – mother, wife, friend, daughter, professional and member of various communities – you might have unknowingly let "life" take over before you realize you haven't been feeling yourself lately.
Your metabolism isn't what it used to be. You barely recognize the reflection in the mirror as you wonder what happened over the past 10 years.
It's nothing earth shattering, yet over the years you've put on those 5 – 10 kilos that just wouldn't come off no matter how hard you tried.
You are fed up with yo-yo dieting – the rollercoaster of getting short-term results then gaining all the weight back and then some is getting tiresome.
You doubt you'd have the willpower to keep going like this… yet the thought of throwing in the towel and staying overweight, tired and feeling old forever terrifies you.
It's not just the body that seems to be slipping away…
Behind being a successful mother, wife and professional, you're experiencing more emotional turmoil. There are days when your mood swings get the better of you, and days when you just want to curl up and stay in bed all day.
You feel exhausted chasing after what you "should" do and how things "should" look like in life. You feel guilty for not being good enough for the people you love most even though you do everything in your power to make them happy.
You're out of time, out of energy and
seemingly out of options.
You know that's not YOU.
You know there's something much better just around the corner.
You're ready for a change.
You're ready to feel great in your body and confident in every area of your life.
You're ready to try something new.
Most importantly: You're ready to live a healthy, happy, stress-free life that allows you to spend more time with the people who truly matter.
We only get this ONE SHOT AT LIFE.
It's time to stop chasing your tail on the cycle of yo-yo dieting.
It's time to reveal the secret to having the health, vitality, time, energy and resources you need so you can do what matters.
While getting into a size 4 dress can be gratifying, it's NOTHING compared to how you feel after optimizing every area of your life.
Give me 90 days, and we'll LIGHT UP YOUR LIFE.
If I knew what I know now, I'd have saved myself from the frustration, low energy and poor health caused by years of yo-yo dieting.
True health is never just about the food on your plate.
You don't overeat just because of a lack of willpower or you're gluttonous. You're not carrying around a spare tire just because of your genes.
You overeat because of much more deep-rooted issues.
Unless you acknowledge and address THOSE issues—you can't improve your relationship with food or your body no matter how many "diets" you go through or how "disciplined" you try to be.
Unless you're empowering yourself on all levels, you'll never be truly vibrant no matter how much broccoli or lettuce you eat.
You'll unconsciously look to FOOD to fill that void in your life.
This is the secret those fad diets, boxed meals and magic pills don't want you to know.
It's time we stop the nonsense, ditch the quick fixes and get on with our lives.
That's why I created this 90-Day LIGHT UP YOUR LIFE
Master Mentoring Group Program.
I want to show you how to create BALANCE in all areas of your life: food, relationships, career, passions, spirituality and exercise.
You're responsible for your life. Unless you're empowered to make the right choices for YOU and put yourself back to the top of your to-do list, you'll always feel like something is missing.
Light Up Your Life is designed to help you cleanse your body and clean up your life.
Because when you change what you eat and how you fuel your body, you empower yourself to take back control, to make better decisions, and to prioritize YOU.
This program goes beyond "dieting." We'll rid your body of toxins, drop those extra kilos, flatten your belly, improve digestion, and re-energize your life from the inside out.
In just 90 days, you'll…
Hit the reset button and reboot your metabolism so you feel more alive than you have in a long time.
Fuel your body properly and gain tons of energy to enjoy everything in life, like spending quality time with your husband and kids.
Feel alert, powerful, and ready to take on the world every day of your life.
Enjoy younger-looking, radiant skin.
Feel comfortable in your own skin and confident in your relationships.
Kick your cravings for sugary, salty foods, and make those guilt-inducing late-night snack attacks a thing of the past.
Eliminate foods that are wreaking havoc on your body, causing symptoms such as brain fog, bloating, digestive issues, mystery aches and more.
Eat in a way that's good for you and your family, and master recipes that are simple and easy to prepare.
Manage stress and stay grounded so you can savor every moment of your life.
Discover how to exercise in a way that works for you so you can get back in shape without spending hours in the gym or dragging yourself to doing something you don't enjoy.
Most importantly, you'll develop YOUR very own blueprint for healthy eating and living that will fuel you for the rest of your life.
You'll learn how YOUR body works so you can fine-tune and adjust to meet whatever life throws your way.
During the entire 90 days, you'll have 24/7 unlimited online access to my support and knowledge. I'll be there with you every step of the way.
You'll be equipped with the physical and emotional tools to make life-long changes. You'll ditch the diet mentality and do what actually works for YOU.
You'll let go of the "should" and what no longer serves you, so you can experience TRUE Freedom and TRUE happiness.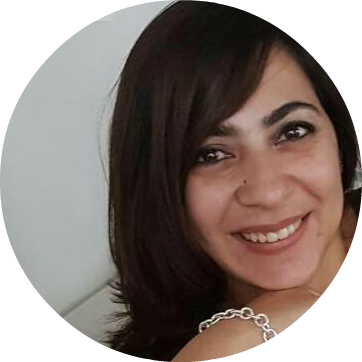 I consciously know now what to allow in and what to let go, whether it is food or emotions.

I know how to listen to and understand my body. I lost the extra weight, and by weight I mean all kinds of weight whether it is stress, fats, or negative emotions, knowing for sure that they will never come back as long as I'm listening to my body and being kind to myself. Thanks to this program, I found myself again, the "me" that was lost in life's stresses and challenges, the "me "that deserves to come out to light and share its happiness, kindness and love with all the people, the "me" that can see the good and attract it. I'm back to my old passions and hobbies. I know now how to heal and take care of myself which gives me the strength to take care of everyone around me with love and kindness. Now, I can go beyond any boundaries as boundaries are just in the mind."
— Omneya Azmy, 44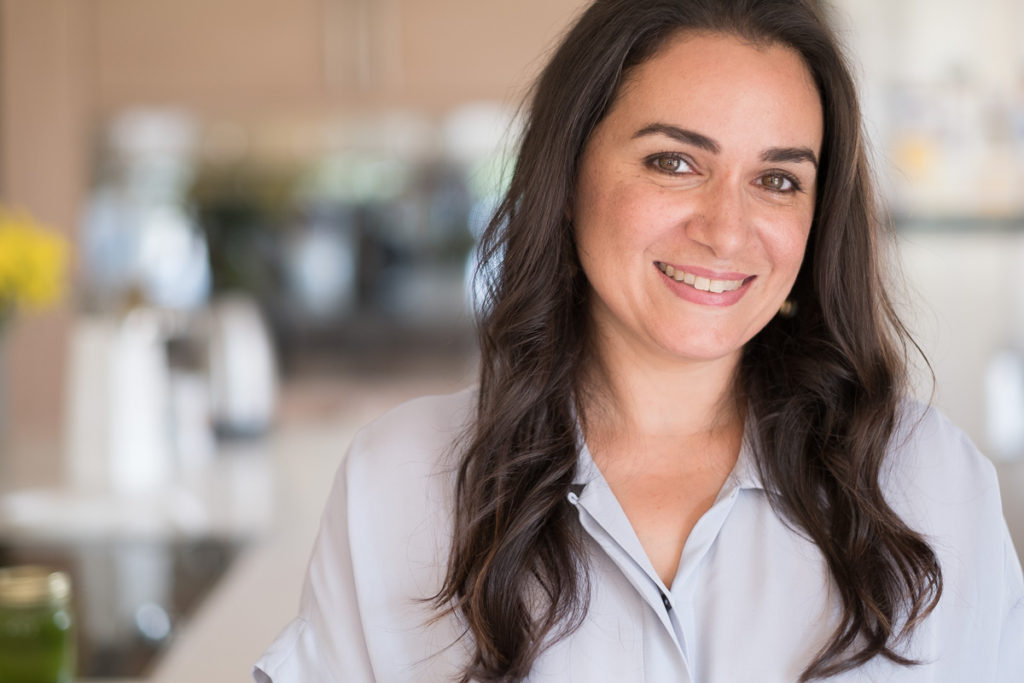 In this comprehensive 3-month journey, we'll build a strong foundation and give you the knowledge and resources to empower your wellness and your life.
Each month is focused on a specific theme. You'll be guided through a carefully designed process that takes you all the way to the finish line.
In addition to all the online resources at your fingertip and unlimited support from me along with a community of like-minded women, you'll also have access to two live Q&A calls per month, during which you'll get all your questions answered and receive laser-coaching.
As I discarded unnecessary and harmful food items, I also liberated myself from unnecessary and harmful thought patterns. 

I remember spending a morning in pain at the memory of someone who had wronged me some months earlier. The grip of anger was crippling. 

It was then that I opened an email from Dana that advocated her "write and burn" method. I was to spill out my pain and frustration onto paper, and then burn my feelings. I was sceptical, at first, but decided to try it. I filled pages and pages with furious sentiments. 

As the pages burned, something shifted inside me. The anger I felt and the painful memories I'd been battling with literally seemed to disappear in the flames."
— Marwa Elsawi
Here are just a handful of the breakthroughs you can expect to experience:
Feel more grounded, alert, powerful, and ready to take on the world every day of your life 
Eliminate the foods wreaking havoc on your body
Learn which foods fuel your body instead of depleting you
Properly absorb and assimilate food so that your digestive system performs in the way that it's supposed to
Reduce the inflammation that leads to bloating and headaches
Reboot your metabolism
Learn tools to manage stress
I'll coach you based on the foods I eat in my own life.
I've experienced firsthand what works and what doesn't work, and I know how to help you reduce toxins and inflammation in your body and develop a blueprint for healthy eating that you'll be able to stick to, over time.
Cleansing can be easy, but support is essential. That's why working with me is the most effective way for you to make progress and stay on track.
You'll have FULL access to me every step of the way.
I'll equip you with the physical and emotional tools you need to make life-long changes. And you'll let go of that which no longer serves you, so that you can experience TRUE freedom and TRUE happiness — ditching the diet mentality and getting clear on what actually works for you.
WHAT'S INCLUDED:
Here is the basic breakdown of the program.
Month 1: Foundation.
Fad diets are built on quick sand. A sustainable healthy lifestyle is built on solid foundation.
Most people overeat and self-sabotage out of mental and emotional causes. We'll get to the bottom of your challenges, look under the hood and uncover the REAL reasons that are holding you back from achieving sustainable results.
We'll use a multitude of tools such as circle of life, journaling, goal setting, vision boarding, daily check-in, affirmations, meditation, time management and more to help you declutter physically, mentally and emotionally, find your focus and carve out a safe space for the incredible transformation you're about to experience.
INTRODUCTORY LIVE Q & A CALL
Month 2: Food Focus
For 4 weeks, we focus on building a strong body and vibrant health that will serve as a platform for everything else you want to achieve in life.
You'll be guided through a cleanse combined with an elimination diet to help you not only lose weight, purge your body of stored toxins, gain more energy and get rid of symptoms such as bloating, brain fog, mood swings and mystery aches, but also understand how YOUR body works and what specific foods may be causing allergic reactions, inflammation and a myriad of symptoms that make doctors shrug their shoulders.
Unlike other "detoxes," I won't just hand you a 10-day meal plan and leave you on your own. Instead, I'll be there with you every step of the way to ensure success.
We start with a pre-cleanse questionnaire to see if any additional preparation is needed. Then we set up your kitchen and learn a few simple kitchen skills and tricks to make meal prep a breeze.
After the 10-day cleanse period, we begin the Paleo phase during which we slowly add in more foods and take note on how your body responses.
Meanwhile, we continue working on the mental and emotional foundation, using the tools to get insights into your obstacles and the reasons you self-sabotage.
We'll conclude this month by adding more foods back into your eating plan, while rewriting YOUR story to set the stage for a new chapter in your life.
Month 3: Stress and Self Care
This month we add stress reduction and self-care to your bag of tools to make sure we're putting you back to the top of your to-do list.
While continuing on with the eating plan and fine-tuning YOUR specific dietary needs as you shed the unwanted kilos, we'll use various tools such as journaling, affirmations, and meditation to help you break free from stress and make self-care a habit.
Unless you put yourself first and keep yourself in tiptop shape, you won't have the health, time and energy to be the best for your loved ones.
You'll get everything you need to succeed.
When you sign-up for this 90-day online Master Mentorship, you'll receive:
Weekly modules with assignments: just the right amount of information, tools and resources to help you make progress without overwhelm.
Cleanse Guide: step-by-step instructions showing you exactly how to cleanse in a safe-and-natural way.
Suggested Meal Plan for 60 days: never feel deprived, hungry or confused about what to eat or when to eat. You can also use the accompanying blank meal planner to unleash your creativity.
Recipe Collection: recipes created by a chef who understands the importance of supporting the body's natural detox capability, improving digestion and reducing inflammation while keeping you feeling satisfied.
Unlimited email support: have your questions answered and get support throughout this entire process without having to wait for the "next appointment." You'll never feel alone.
Success Kit: systems, structures, and checklists to help you stay on track and achieve long-term success.
Shopping Lists: make shopping, prepping and cooking a breeze.
Weight Management Tracker: a simple yet effective system to help you stay on track.
Simple-to-Use Food Diary: keep tabs on how your body responses to different foods so you can understand what fuels you and what depletes you, so you can make empowered food choices.
Cheat Sheets: printable PDF to help you keep all the vital info at your fingertip… because life gets busy!
Private Facebook Group: get amazing support and accountability from a group of like-minded women.
7 Q&A LIVE Group Coaching Calls: have your questions answered in real time and get laser coaching to get unstuck.
You'll receive download links for all the materials in your email inbox as soon as you sign up, and you can experience this transformation from the comfort of your own home.
Access information to private Facebook group and live coaching calls will also be emailed to you once you join the program.
You can always hit reply to any of the emails and have access to me any time. I'll respond to your questions personally within 24 hours.
The next Master Mentoring program starts in September.
Sign up now to secure your spot…
and lock in the Ramadan sale price!
Space is limited to 60 women so I can give each participant as much individual attention and care as I can. This is the closest to 1:1 coaching with me as it gets and I'll be working with each participant as if she's my private client.
In 2017, you can choose VIP Coaching with me along with the group program.
This program has something to offer for everyone.

It's holistic in the sense that it addresses issues with your lifestyle, emotional wellbeing, and health. It allows you to connect with yourself on many levels and encourages you to explore the areas in your life that trouble you most. Personally, it was a pivotal experience in my journey to self-growth and nutritional balance, and three months later, I feel more grounded and healthy. Thank you Dana!"
—Ranya Abdelhamid, 42
Cleansing your body and cleaning up your life
doesn't have to be a frightening prospect.
I will only take 60 women in order for me to be able to focus fully and to give as much individual attention and care as I can. I will be working with the women who join as if they are 1:1 clients.
We start in September.
If you have any questions or you aren't sure if this program is for you please complete this form to schedule your complimentary Discovery Session with me.
It's Time to Invest in You
Empowering yourself is YOUR right and YOUR responsibility.
Nobody will just walk up to you and invest in YOU. You have to do that.
You have to invest in yourself so you can be the role model for your children. You have to invest in your health so you can be the best for your loved ones.
It's time to change the conversation. It's time for EMPOWERED Wellness and Living.
Note: It's important to consult your physician before beginning any new eating or exercise program. This is a clean eating program designed to teach you the difference between foods that inflame you and foods that fuel you. These statements have not been evaluated by the Food and Drug Administration. This is not intended to diagnose, treat, cure, or prevent any disease.