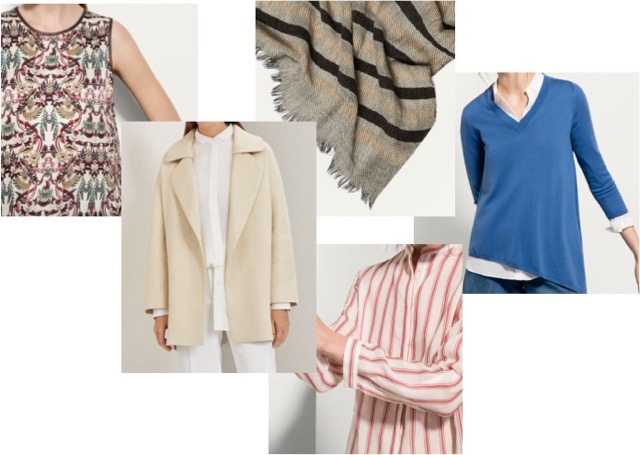 Spring is here, but what comes with it are those one-day heat waves and unpredictable temperature highs and lows. Common this time of year is the frustration of trying to figure out how to beat the unpredictability of the weather. Will today be hot, will it be cool? And weather forecasts are not much help. The best way to overcome the season is to make versatile choices that keep you prepared for all scenarios. Here are few simple ones to help you out.
#1 Layering
Layering is the number one on way to beat the seasonal chaos of spring. Cardigans, coats, button-down shirts, camisoles and scarves are all great pieces that help achieve this. Just make sure that whenever you strip down your layers, your base outfit looks put together. Spring dresses can also form a base outfit and be layered with nice denim or cropped jackets.
#2 Choose items with cool and warm fabric blends
Check the compositions of sweaters and knitwear and choose those that have not more than 30% cashmere or wool blends for a bit of warmth.
#3 Breakout from the winter solids
Break away from the color solids of winter, and spruce up your outfits with a colorful or print camisole or scarf. Grass green, tangerine orange or cobalt colors are great transitional colors for this season.
#4 The White Shirt
Worn under a v-neck lightweight sweater, white button down shirts definitely pull off that put together look, and if you need more layering a coat can easily be thrown over it.
#5 The Scarf
Undoubtedly the scarf is the most essential practical, easy and versatile spring accessory. It can add color, warmth, and style and is extremely easy to coordinate.
By Dina Younis
For more information or a custom consultation feel free to contact me at
dina.unis@gmail.com
Instagram: @dina.unis