Many people ask me what I eat every day–if I'm really "healthy" all of the time, and more specifically, do I ever "mess up?" When you work with me, you'll discover that there's no such thing as "messing up." I always tell my clients: any time you eat, whether it's optimally healthy or not, it's simply an experiment. Some experiments work really well–you eat and you feel energised, upbeat and light; while other experiments leave you groggy and bloated. It's all information. There's no shame, blame or guilt involved.
And to show you exactly what I eat, and on a trip no less, this is (almost) everything I had–or at least everything I managed to get a photo of. You will see that there's some really healthy food on there, and some not so healthy foods as well.  It's called BALANCE:))
Cafe Phillie's — Healthy
Every morning I started my day with breakfast at my favorite Cafe Phillie's. My coffee is a cafe mocha made with almond milk and a half shot of espresso. It's divine. I order this Ricotta Frittata without the bread and with a side of mashed avocado. Occasionally, or if I'm passing by later in the day, I will have another cafe mocha with their famous flourless orange cake (gluten-free).
Cafe Phillies
2a Phillamore Gardens
London, United Kingdom
http://www.cafephillies.co.uk/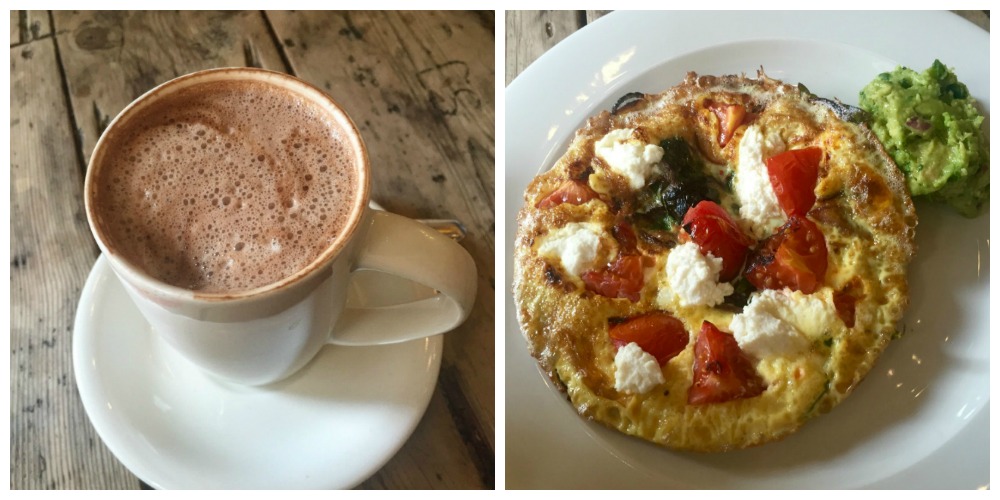 Pret a Manger
Lunch breaks were here. Pret serves up handmade sandwiches, salads and soups to go. My go-to is this crayfish and avocado salad with a bottle of coconut water or a green juice.
Pret a Manger has locations all over London-you can't miss it.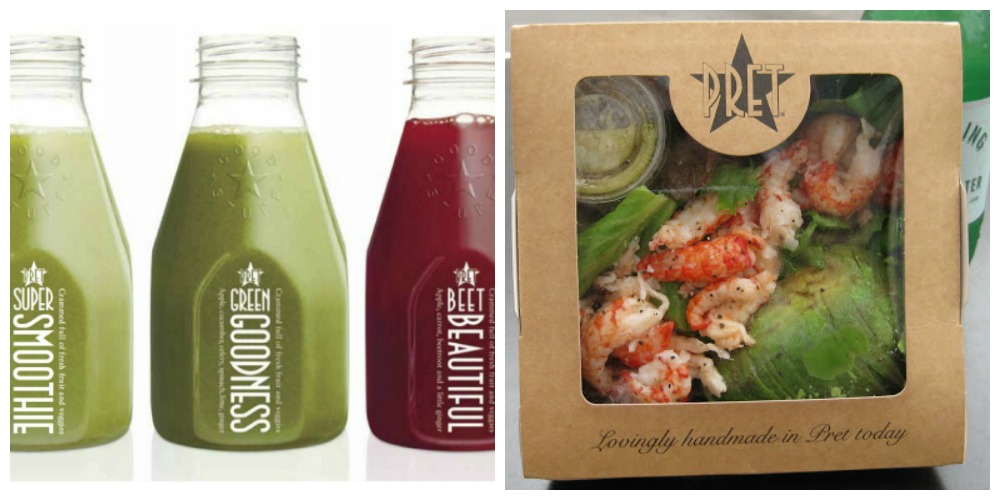 Tanya's Cafe- Healthy
This was my first time at Tanya's. I'd been following her for awhile and knew I wanted to try her raw chocolate desserts–which were delicious!
Tanya's Cafe
Gourmet Raw Food Restaurant and Superfood Cocktail bar in myhotel Chelsea.
35 Ixworth Place
London, United Kingdom
http://www.TanyasCafe.com/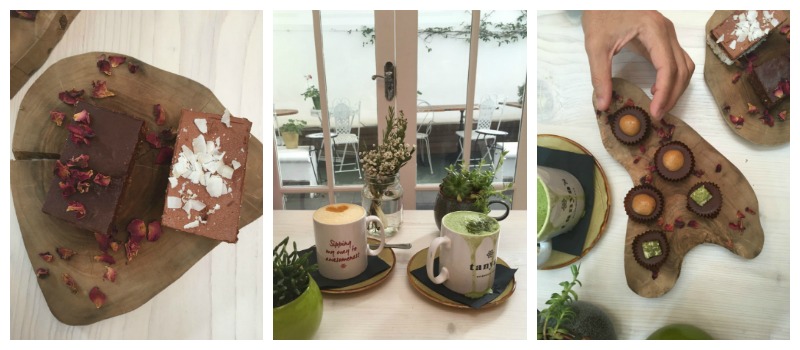 Mae Deli by Deliciously Ella–Healthy
Another spot I knew I had to try. You might be more familiar with Deliciously Ella–this is her restaurant. You get to choose 4 salads on your plate. I took avocado salad; sweet potato salad; beetroot salad and coconut cauliflower curry with brown rice. Then took the desserts to enjoy at home later.  This is definitely going to become one of my regulars.
Matthew and Ella's Deli.
21 Seymour Place
London, United Kingdom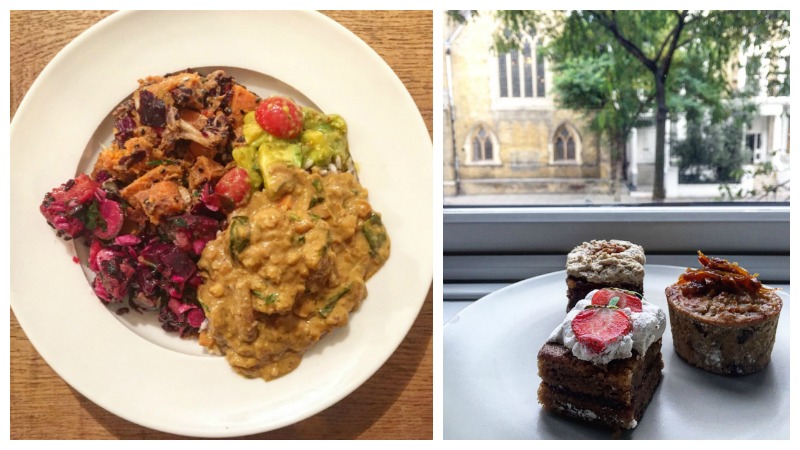 Hemsley + Hemsley at Selfridges–Healthy
Sisters Jasmine and Melissa Hemsley's café. The sisters are widely known for popularizing "spiralizing"–the technique of creating good-for-you noodles from just about any kind of vegetable you can imagine. I spiralize plenty at home and the previous day was an indulgent one so I stuck with soup and banana cake with butter and chia seed berry jam.
Hemsley + Hemsley at Selfridges
Selfridges
London, United Kingdom
http://www.hemsleyandhemsley.com/
Bill's — Indulgence
This was a spur of the moment treat. Not gluten-free, not really healthy at all, but really yummy.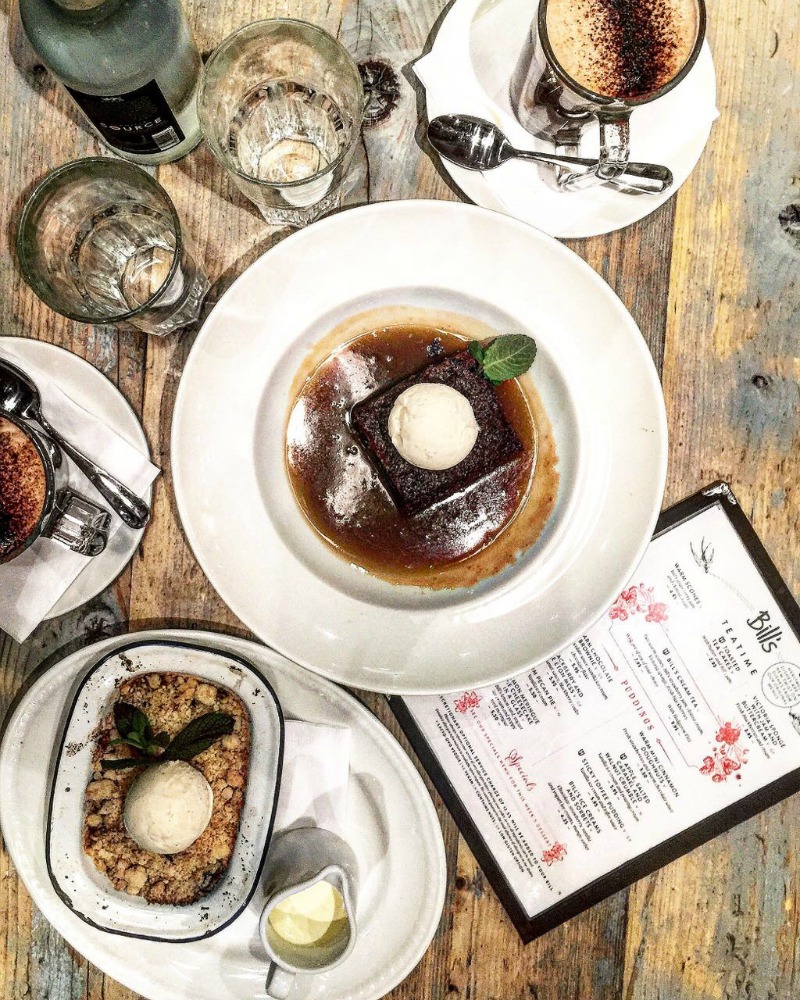 Le Pain Quotidien–Healthy/Indulgence
If I don't have coffee at Cafe Phillie's then my next favorite almond milk cafe mocha and breakfast is here. They also have a gluten-free scone with jam and cream. So some days it's super healthy, other days it's a bit of an indulgence.
203 King's Rd
London, United Kingdom
http://LePainQuotidien.com/international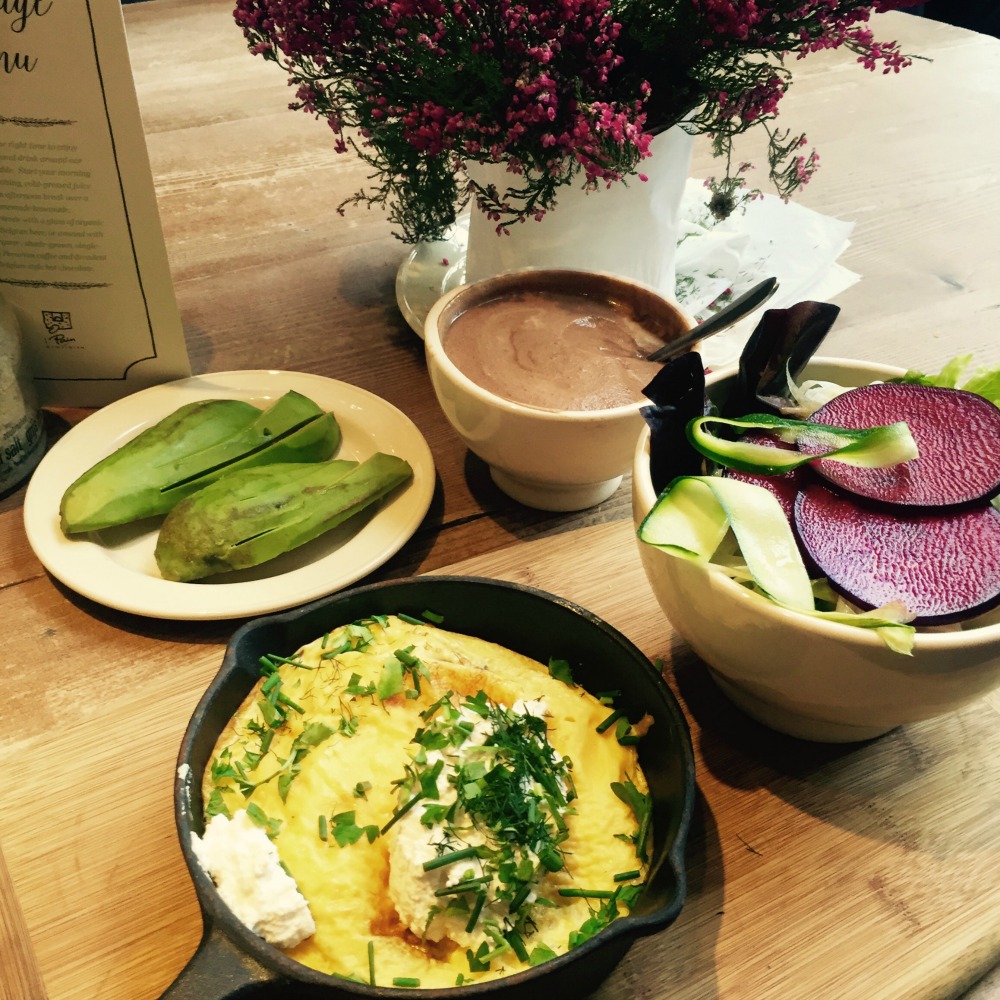 Burger and Lobster–Indulgence
I don't eat bread so when I do it has to be something REALLY worthy and this photo says it all! Lobster roll with salad and french fries. I actually dreamt of this a few days ago…
Note: I don't have an autoimmune disease or Celiac disease, so eating gluten every once in awhile is fine. However, individuals with these conditions need to be much more vigilant when it comes to their food choices.
Burger and Lobster
Fifth floor Harvy Nichols
Knightsbridge
London SW1X 7 RJ                                                                            http://www.burgerandlobster.com/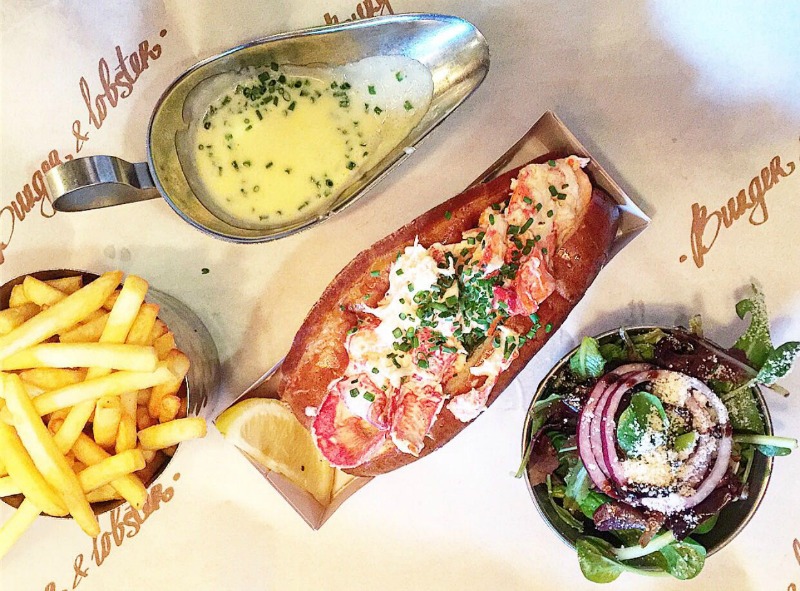 Ottolenghi — Healthy
A london landmark and must visit. Ottolenghi uses an abundance of fresh produce all displayed generously in a beautifully tempting setting. You can have anything from fresh croissants, salads, meats and vegetables as well as a mixed selection of regular and gluten-free cakes and tarts to indulge in.
13 Motcomb Street
London, United Kingdom
http://www.ottolenghi.co.uk/
Cote Brasserie — Healthy
Another London regular for me. I love their seafood, whether it's the fish pie or the fish cakes. But they are most famous for their Breton chicken: simple chicken grilled to perfection.
47 Kensington Ct, London W8 5DA
London, United Kingdom
http://www.cote-restaurants.co.uk/cote/restaurant/details/haysgalleria
Osteria Basilico — Healthy
According to reports, all sorts of famous people have eaten here, from Madonna to William and Kate. It's THAT good. I'm not a pasta or pizza fan, so I can't account for those, but their tuna and cod dishes are perfecto!
29 Kensington Park Road
Notting Hill Gate
London
W11 2EU
Harrod's Tea Room
No visit to England is complete without a traditional English High Tea! All out indulgence here!
Harrods Ltd
Knightsbridge
London, SW1X 7XL
United Kingdom
http://www.harrods.com/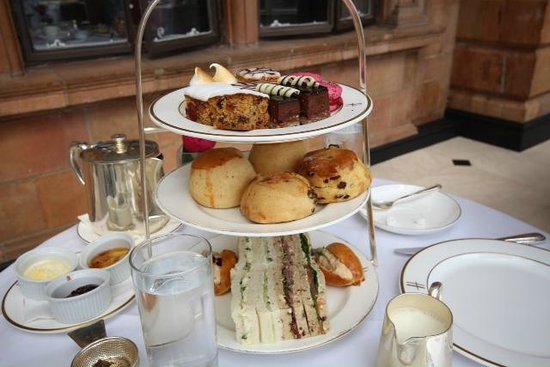 All photos courtesy of recipe writer Sarah Khodeir